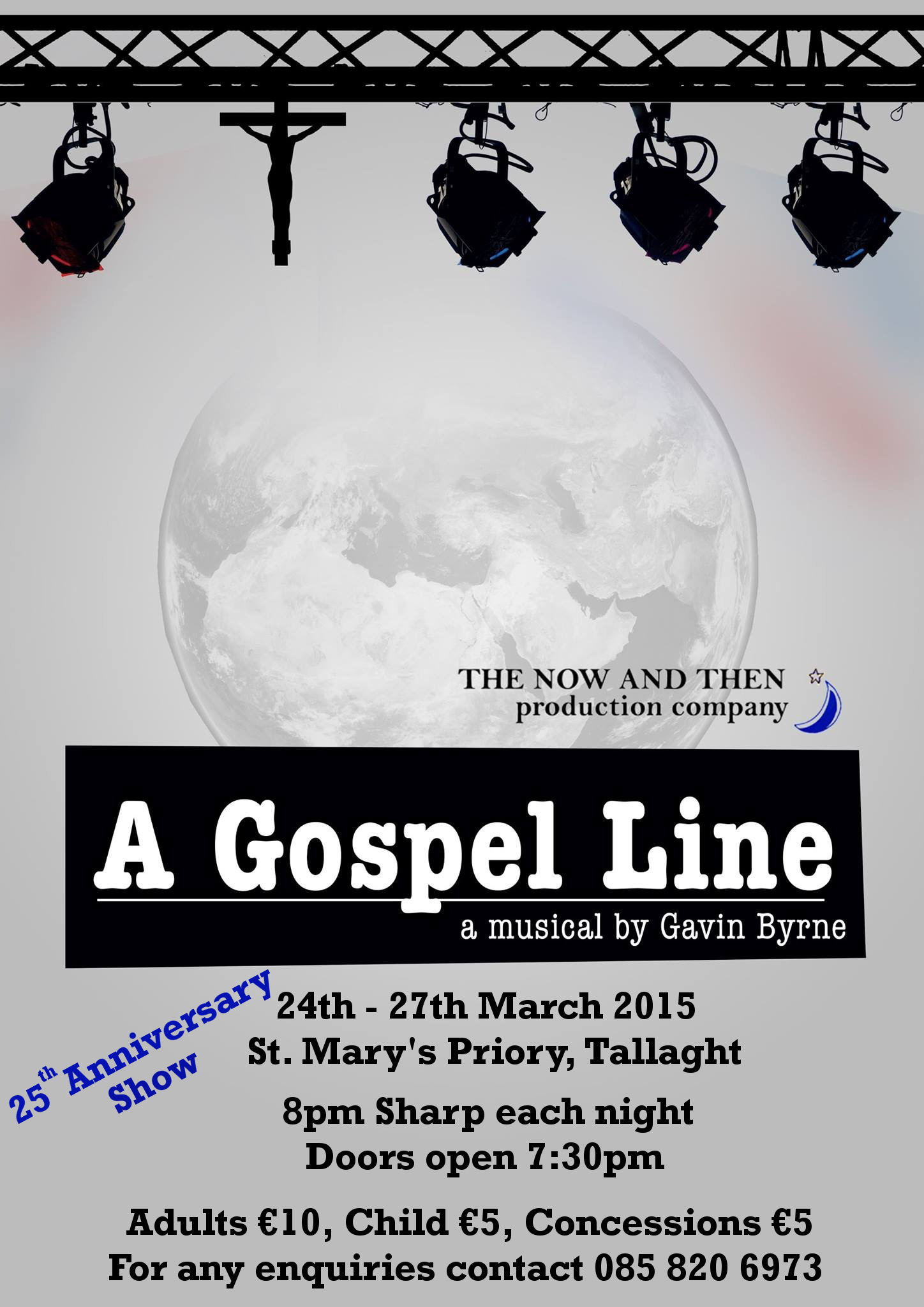 Web site re-launch & Poster
Hi all,
After nearly two months lost in the internet ether the Now and Then Productions website has come back to life. Just in time in the run up to our 2015 production "A Gospel Line".
It was down due to a technical glitch with one of the scripts in the website. Essentially a script required an important security update but unfortunately that script was a subset of a larger script. This made it difficult to correct the issue, but persistence paid off and I eventually corrected the problem.
There has been a number of changes to the website since its been live. The look and feel has changed, you will notice a number of changes including:-
– I brightened the page by providing a white background to the main area in the site
– Menu has changed, and should be easier for users to reach the sub-menus
– The posts in the News sections have changed to allow the more dramatic artwork and photos to be displayed to there fullest
The are still a number of issues remaining, e.g. the super secret cast area and super secret committee area remain down. I felt it best to launch the site without these given everything else is working fine. I hope to have these sections back to life again shortly. In addition, there will shortly be a crew and cast page for the current production, and I am working on other functionality to the website which I hope to publish in the next month or so.
In other news, above is the final draft of the poster for the new production.
Later,
Brian